Population: 69 million people live in Thailand (2020)
Capital: Bangkok with over 10 million inhabitants.
Name: Kingdom of Thailand (former Siam)
Government: Constitutional Monarchy. The Thai chief of state is King Vajiralongkorn.
Language: Thai
Religion: Buddhism (95%)
Life expectancy: 76 years
Literacy rate: 93% (population over 15 years who can read and write)
Currency: 1 Baht = 100 Satangs
National Anthem: "Phleng Chat Thai"
National Symbols: Garuda (mythical figure that is half bird and half man), national animal: elephant, national colours: red, white and blue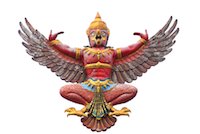 National Day: 2 July – Birthday of King Vajiralongkorn, who was born in 1952
History: Thailand's first people are the Mon and Khmer and later came the Tai, who migrated from southern China to Vietnam and then into Laos and northern Thailand. The first Thai kingdom was established in the 14th century. The country was known as Siam until 1939.
Attractions
Bangkok: Visit the Grand Palace and temples, experience the floating markets on the canals or drive out to Khao Yai National Park for a wildlife safari. Khao Yai National Park was Thailand's first national park.
Chiang Mai: The main city in Thailand's northern region is known for traditional life and crafts as well as for its rescue and rehab centre for elephants.
Phuket: Thailand's largest island is known for its stunning beaches, lively market and colourful shophouses. Phuket is home to a big Chinese community, so you will see many Chinese shrines and Chinese restaurants and shops around Phuket City. A Chinese Vegetarian Festival is held there every year.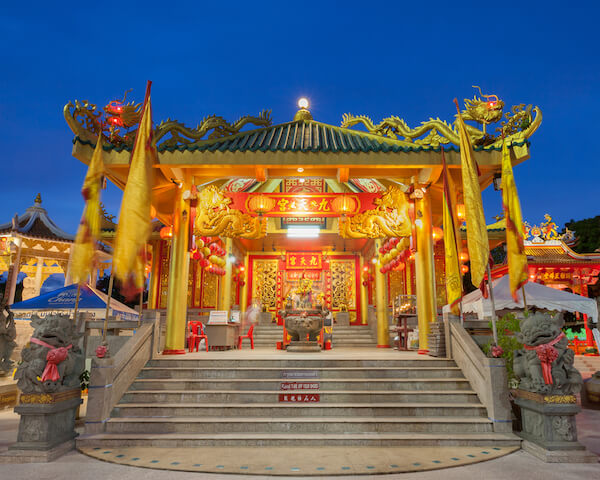 Ko Samui: On this island you will find popular Chaweng beach in the island's north. There are many temples and night markets.
Krabi: Railay Beach is one of the most awesome beaches in Thailand. The beach can only be reached by boat. Here you can snorkel in clear waters and admire the limestone cliffs.
Thai People
Thailand is the country with most buddhists among the country's population. About 95% of the Thai are Buddhists.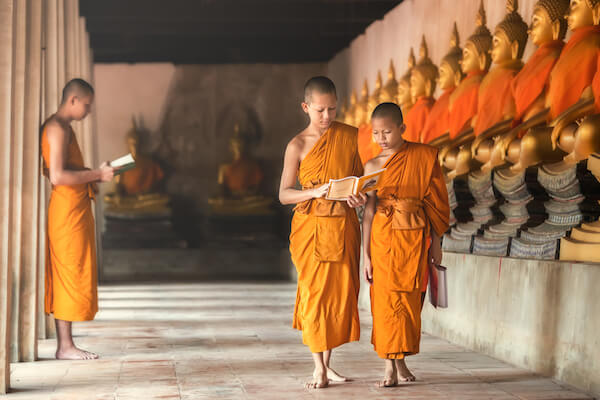 There are over 35,000 temples in Thailand! Among the most well known temples are 
Wat Rong Khun
, the White Temple and 
Wat Pho
, the temple of the reclining Buddha as well as 
Wat Arun
, the temple on the banks of the Chao Phraya River that runs through Bangkok.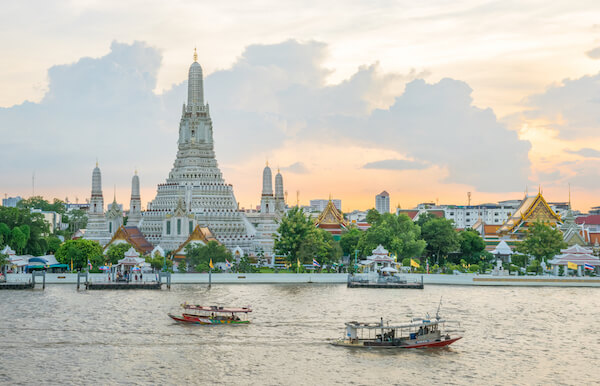 Over half of the population live in and around in urban areas. The biggest cities in Thailand are Bangkok, Chon Buri, Samut Prakan and Chiang Mai. Bangkok is the only city in Thailand with more than two million inhabitants.
The most popular sports in Thailand are soccer, volleyball and rugby. Thailand is also known for the Thai Boxing style called Muay Thai.
A third of the population works in the agricultural sector while about half of the population works in the service sector. The unemployment rate in Japan is low, the government introduced an national minimum wage which equals about 10 USD per day.
The rivers in Thailand always were and still are the place where people went to shop for food and goods. Floating markets are not only a tourist attraction but part of Thai daily life. If you want to see how Thai people shop for groceries, you must rise early in the morning to not miss out on a wonderful experience!
Good to know: In Thailand the head is considered a sacred body part, so don't touch other people's head! Don't point with your feet and don't show the soles of your feet as these are considered the lowest part of your body.
Economy
Thailand is the second biggest economy in South East Asia – after Indonesia.
Thailand is one of the largest orchid exporters in the world. In 2018 Thailand exported more than 50,000 tonnes of orchids. Did you know that there are about 1,300 orchid species grown in Thailand's orchid farms?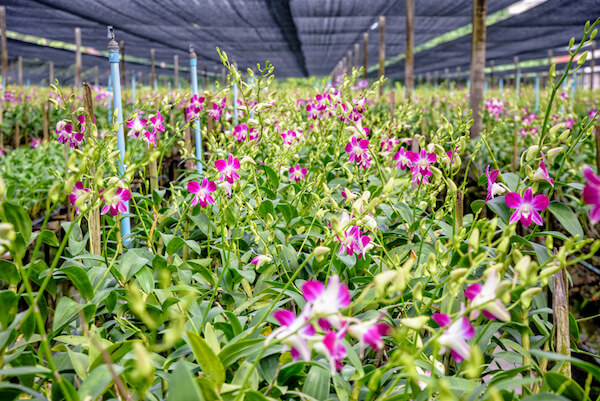 The main trading partners of Thailand are China, Japan and the USA. The main export products of Thailand are automobiles, computers, jewellery, gold and precious stones, rubber products and rice and processed food products.