He's the first black President of the United States, a well-known political leader, and a graduate of Harvard University. As well as being one of the most successful leaders of the 21st century, Barack Obama is a hardworking and intelligent man who's work ethic and immense ambition make him a perfect inspiration for your own success.

Childhood
The first President to have been born in Hawaii, Barack Obama's background is one that's international and diverse. Born in Honolulu in 1961, Barack Obama's family is immensely diverse and international. His mother, Ann Dunham, is from Kansas. His father, Barack Obama Sr., was a student based in Honolulu but born in Kenya.
Raised in Honolulu, Obama moved to Indonesia with his mother's second husband in the mid-1960s. He attended an Indonesian-language school in one of the wealthy areas of Jakarta, cementing him as one of the most international Presidents in the country's history. In 1971, Obama returned to Hawaii to stay with his grandmother.
Early Life
Barack Obama attended high school in Honolulu before beginning his college studies at Occidental College in Los Angeles. After two years at the college, he transferred to the esteemed Columbia University in New York, graduating in 1983 with a degree in political science – a choice that would become highly useful later in his career.
After his college studies, Obama worked as a community organizer in Chicago – one of several key cities in his early life. For three years, Obama worked directly with a range of church organizations in the city, focusing on job creation and college prep for people in economically disadvantaged areas.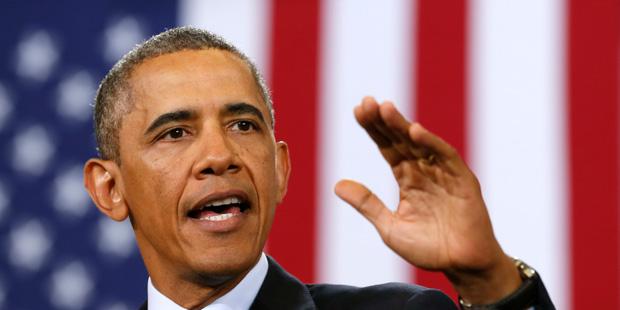 In 1988, Barack Obama started studying at Harvard Law School, one of the world's most esteemed legal schools. Before graduating in 1991 with a J.D., Obama worked as the first black president of the esteemed Harvard Law Review – one of many of the 'firsts' of his career.
Early Career
From 1992 until 2004, Barack Obama taught at the University of Chicago – a highly acclaimed university known for its rigorous economics and law programs. With his teaching work taking up half of his schedule, Obama also worked for several firms in the Chicago area, as well as working on voter registration projects in the city.
Obama's legislative career began in 1996 with his election to the Illinois Senate, and culminated in his success in the United States Senatorial Election of 2004. Winning a large number of counties in Illinois – his opponents won just ten counties out of the entire state – Obama secured a seat in the U.S. Senate and began his political career.
Barack Obama served as a senator from 2005 until 2008, sponsoring several bills in his short career. He was opposed to the Iraq War and critical of Republican policies, as well as proactive in working to introduce bills aimed at reducing intimidation of voters and underhand tactics surrounding election results.
In 2007, Obama had his eyes on a higher form of political office: the Presidency of the United States. An ambitious goal, he faced stiff competition from both within his own party and from the incumbent Republicans. Former senator Hillary Clinton was viewed as the Democratic frontrunner, and John McCain as the Republican leader.
Fully understanding and recognizing his underdog status, Obama ran a unique and effective campaign for the presidency that emphasized his qualities for the role. In place of the traditional campaign, built around experience and reliability, Obama's campaign capitalized on his 'outsider' status and the low popularity of George Bush.
Obama faced a tight battle between himself and Hillary Clinton – at the time, one of the biggest names in the Democratic Party. After aggressive efforts to dismiss him as a political candidate based on his limited experience and youth, Obama emerged as the leader of the pack, securing his party's nomination in the 2008 election.
After securing his party's nomination, Obama ran a campaign that energized an at-the-time disjointed Democratic Party. Campaigning on a platform of 'Hope,' Obama crafted a look for himself that positioned his administration as an alternative to the poor decisions and 'old establishment' thinking of the incumbent Bush leadership.
Achievements
His positioning paid off, and in 2009, Obama became the 44th President of the United States. His administration pioneered several efforts aimed at reducing the American involvement in overseas conflicts and strengthening domestic policy during its first term, as well as fighting off the recession following the 2008 financial collapse.
Obama won his second term as President in 2012, defeating Republican competitor Mitt Romney in a close race. Faced with a sluggish economy and numerous conflicts overseas, Obama's success in the race came down to his effective campaigning and a 'can do' attitude that distanced himself from his more business-focused opponent.
From his experiences as the first black editor of the Harvard Law Review to a truly historical result in the 2008 and 2012 Presidential Elections, Barack Obama's large and innovative career has been full of 'firsts.' With an international background, he used his diverse experience and worldly skills to win the highest office in the world.
Barack Obama's success story shows that regardless of your background, your race, or your political affiliation, there's a path to success that's possible if you're willing to take a unique look on things and play to your advantages. A smart campaigner, a strong leader, and a very intelligent man, Barack Obama is a true success story.
Awards
2013 –

NME, Joey
2012-

Times Person of the Year
2010-

Pell Grant scholarship
2009-

Nobel Peace Prize
2008-

Times Person of the Year, Grammy
2007-

NAACP Image
2006-

Grammy